Refresh:Rebuild – Bringing the pizazz back to the Soci name!
By soci inc
To our valued customers:
Over the past 11 years, Soci has grown tremendously, thanks to the backing of consistent clientele like you! It is because of this support, we have been able to expand our product offerings. What started out as just stainless steel sinks has become a one stop shop for all of your plumbing, tile, and flooring needs.
Soci is not just changing the products that we offer, we are refreshing our entire company mindset. For example, we have recently adapted a paperless system, which has significantly increased the speed of our order entry. We have also adapted a strong customer service based mindset, to ensure that our customer service team feels empowered to help our clients as fairly and efficiently as possible. And this is only the beginning!
2016 holds big things in store for Soci, from a new tile line and website, to an additional warehouse location for all your shipping needs. And for that, we have you all to thank!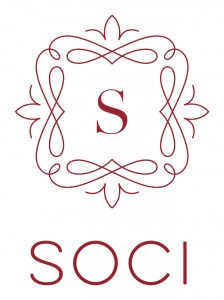 Thank you for supporting us this long, and stay on the lookout for the big things to come!