Backyard BBQ
By soci inc
We are all excited for the best backyard BBQ weekend of the year! From decor to dining selections, it is always fun to plan how you are going to outfit your outdoor space for the big party. Here are a few ways to make sure that your guests are well taken care of and your event will stand out this weekend.
Bring the indoors out:
Of course we are going to start with tile and sink options! But really, carry your interior flooring outdoors. It creates a welcoming feeling and maximizes indoor and outdoor entertaining areas. Also, incorporate a cost effective, yet durable stainless steel sink and faucet combination in an outdoor kitchen so your guests are not having to go back inside.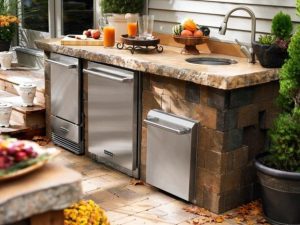 Image sourced from homeducates.club.
Mix it up:
Find some fun and refreshing signature drinks to have for your guests. You can include festive glassware or drink accents to really add a special touch. Don't forget something for the little ones that attend, think plastic.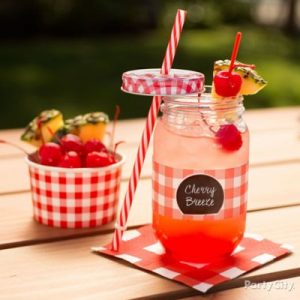 Twist the traditional:
Liven up your traditional BBQ with a twist of something extra. Instead of chicken, think bourbon chicken. Instead of a typical burger, think green chili burger. Whatever you do, pick a theme and bring out the best flavors within that realm.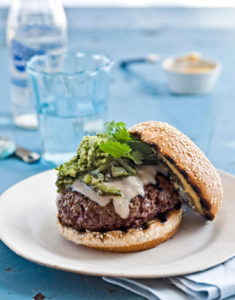 Sourced from Country Living. Recipe for Green Chili Burger at http://www.countryliving.com/food-drinks/g818/perfect-hamburger-recipe/?slide=6

Dress it up:
Use pieces or items that you already have in the house and repurpose them to dress up your backyard. In doing this you will definitely add an element that will be remembered without spending anything extra!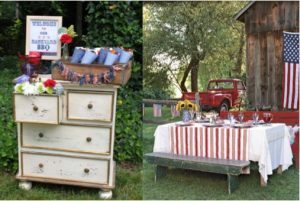 Everyone have a fun and safe Fourth of July Weekend from SOCI!
Header image sourced from homeinteriordesign2016.blogspot.com.