Soci… Behind the Scenes!
By soci inc
Soci is continuing to grow every day in order to better support our customer base. Not only are we growing our product lines, our staff and our brand, we are also growing our warehouse. We are proud to show you a peek into our main distribution point located in Dallas that facilitates our everyday storage and logistical operations.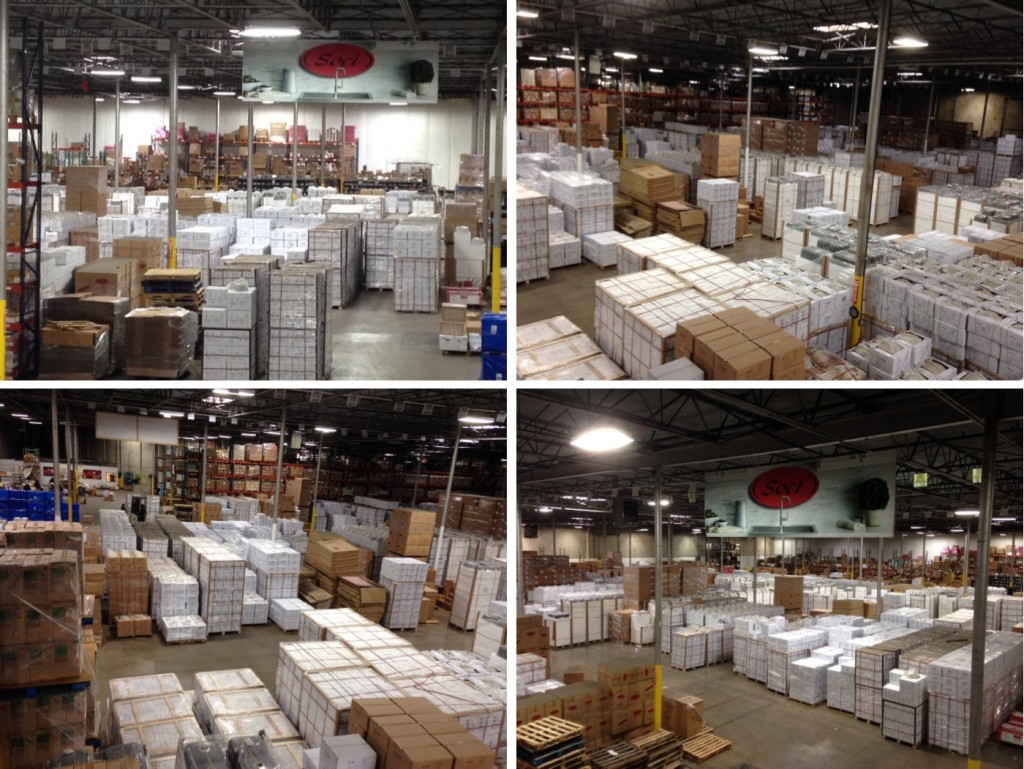 Soci stocks over 850 products at a time in our Dallas facility alone. From Soci's imported sink and tile lines to our domestic branded products like Blanco, Delta and Kohler, we are excited to provide immediate turn around time for orders that are placed. We look forward to continued growth during 2016 along with our customers!